Summer is almost here! And, the weather is heating up in the Okanagan. In fact, it's been so warm that people are already swimming in pools and the lake to cool off. Summer in Kelowna is certainly something to get excited about, however, it can also cause a lot of damage to people's hair. Increased exposure to sunshine, chlorine, and saltwater can leave your hair in a state of disrepair. To help minimize seasonal damage to your locks, we've compiled a list of our top tips for summer hair care in West Kelowna. Continue reading below to find out how you can make sure your hair stays healthy and happy all summer long!
Summer Hair Care in West Kelowna: How to Keep Your Hair Healthy in the Heat?
Start By Trimming Your Hair
Before summer officially begins, it is a good idea to start with a trim. Cutting off the dead ends will help ensure that your hair feels fresher for longer. Besides freshness, getting a trim will help keep your hair strands stay stronger. This can help to prevent future damage from UV rays, chlorine, or simple wear and tear! Book your summer trim with one of our experienced stylists at Bottega Salon today.
Water Care
Water damage is the most common kind of damage that our stylists see during the summer months. With so many people in pools, lakes, and oceans, it's obvious why hair does so poorly during this season. To prevent water damage, there are a few things that you can do. For instance, wetting your hair with clean water prior to swimming, showering after swimming and wearing a swim cap. If you want to enjoy the water while keeping your hair healthy, we recommend taking some preventative measures before diving in! You can learn more about how to protect your hair from water damage in our article titled, "How to Protect Your Hair From Chlorine?"
Don't Forget Your Scalp
People often overlook the scalp when they think about hair care. When it comes to swimming, your scalp is just as important as the strands of hair growing from it. Chlorine and salt water can easily get trapped in your roots which can cause blockages. In turn, this can end up limiting or preventing hair growth. To avoid build-up in your scalp during the summer, include a scalp scrub in your seasonal routine. These are designed to get rid of dirt and grime that has built up over time. In addition, scalp scrubs have been known to promote hair growth and nourish the skin.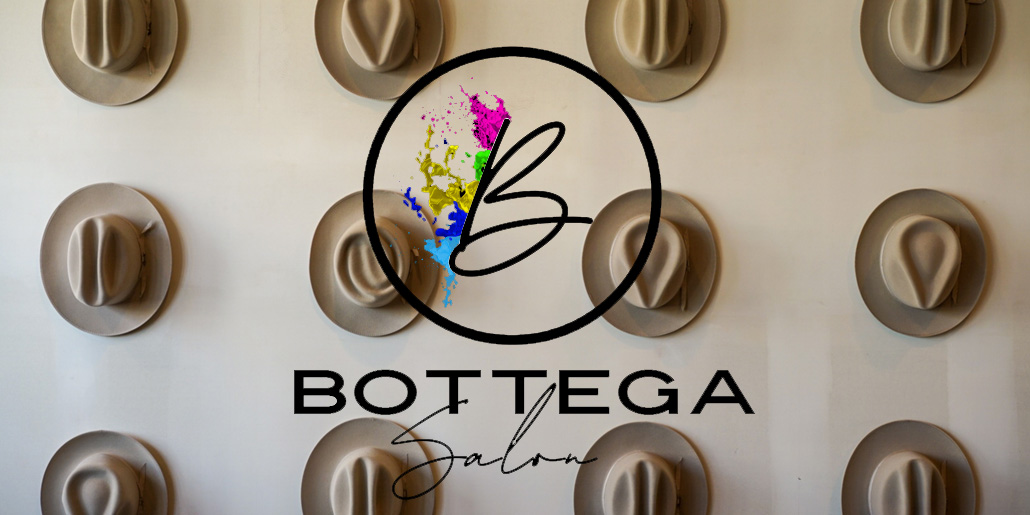 More Tips!
Use Products With UV Protection
You may know about the importance of using sunscreen to protect against harmful UV rays. But, did you know that your hair also requires UV protection? If not, we're here to tell you about it! When spending lots of time in the sunshine it's a good idea to apply a product with UV protection to your hair. Too much exposure to the sun can cause similar damage to your scalp as it would your face. If you don't want to buy another product, consider using a physical barrier like a hat or bandana to keep the sun off of your hair. 
Minimize the Use of Heat Tools
The summer in Kelowna is hot enough as it is. So why burn your hair more with heat tools? During the summer months, it is best to avoid heat tools whenever possible. The additional heat can cause frizzy, dry and brittle locks that are more susceptible to damage. If you must use a heat tool, keep the temperature to a minimum and be sure to use a heat protectant! Otherwise, stick to heatless styles like roller curls, waves from braids, or leave your hair natural. There is tons of heatless hair inspo circulating the Internet right now, so take advantage!
Stay Hydrated
You've heard it once, but we will say it again: stay hyrdated! Hair health during the summer has a large part to do with how hydrated you are. Not only is water essential for your overall health, it is also necessary in maintaining those luscious locks. Especially during the Okanagan heat! Try your best to drink at least 2-3 litres of water per day and eat nourishing foods for maximal hair growth/health. 
Contact us Today
Contact us today for more information on how to protect your hair during the summer. Feel free to reach out to one of our West Kelowna hair stylists with any questions you may have about your hair or our salon! Bottega has a range of beauty services to ensure all of your hair needs are taken care of. Check out our social media for the latest updates and events! We look forward to seeing you at our salon soon! 
https://hairsalonwestkelowna.ca/wp-content/uploads/2023/06/hair-care-in-West-Kelowna.jpg
515
1030
admin
https://hairsalonwestkelowna.ca/wp-content/uploads/2021/06/website-logo-horizontal-header-bottega-salon-300x138.png
admin
2023-06-12 20:02:24
2023-06-12 20:02:29
Summer Hair Care in West Kelowna: Top Tips!