2022 is here! We hope everyone enjoyed their holiday and is excited to start making a dent in their new year's resolutions. If one of those is revamping your look, our West Kelowna hair salon has you covered. New hair could be just what you need to get those motivational juices flowing. We get all sorts of questions each day from our excited clients. Many of which, are reoccurring! To help ease the confusion surrounding some of our most asked questions, we decided to do an FAQ this month!
Continue reading below to find out the answers to your most pressing haircare questions. 
West Kelowna Hair Salon on a Trim vs. Cut
At BOTTEGA Salon, our stylists often are asked the difference between a trim and a cut. There are various reasons why people think that getting a trim will be better for them than getting 6 inches off. Namely, price and time. However, what clients fail to realize is that we have to do the same amount of work no matter how much hair you wish for us to take off. Every cut, no matter how big or small, involves sectioning, cross-checking, layering (if you're interested), thinning, etc.  So, this year when you come in for a haircut, remember that no matter what length you want to be taken off, it's all the same to us! Get the hair length you want and visit us at our West Kelowna hair salon today!
Salon Vs. Drugstore Products.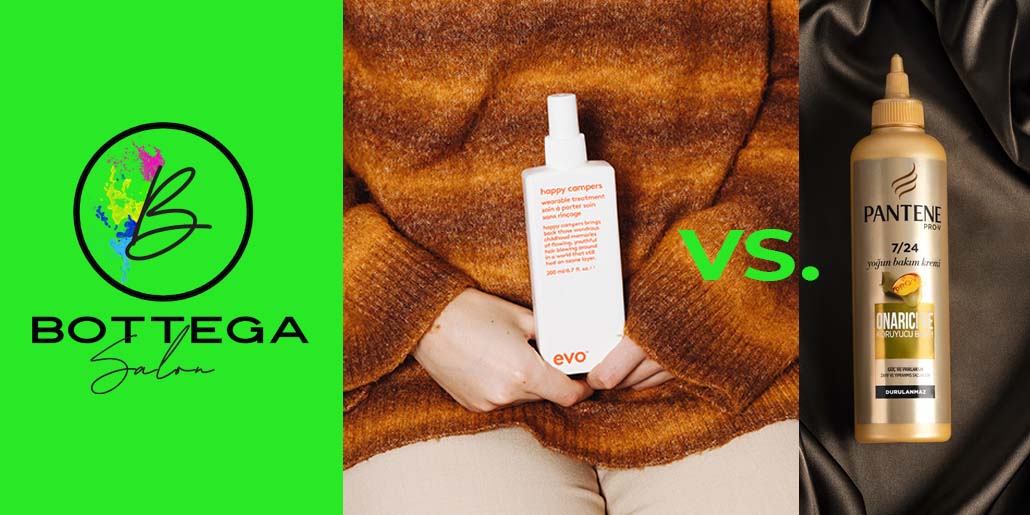 The argument of Salon Vs. Drugstore products is an age-old debate that people constantly wonder about. Oftentimes, folks will opt for drugstore products because they are more convenient and affordable. Although Drug store products have many of the same ingredients, it is the amount and quality of those ingredients that make the difference. Cheaper products typically contain more fillers and less beneficial ingredients like vitamins and minerals. For example, a store-bought shampoo will likely contain more water and sulphates. Goldwell spends a lot of money on R&D to develop take-home products that are designed to support the longevity of their hair colours. Choosing between store-bought and salon-quality products can be a tricky one.
Understanding what you want from your product can help you decide between the two. For example, if you want something that's going to enhance and protect the colour you just got done on your hair, opting for a higher-grade shampoo and conditioner is best. However, if you are just looking to remove the everyday grease and grime that builds up, a drugstore shampoo can be all you need. On the other hand, when it comes to things like hair sprays and heat protectants, choosing the higher-quality one will be a better bang for your buck. Using poor-quality heat protectants can still leave your hair at risk for heat damage. Moreover, cheap hairspray can leave your hair with an unattractive texture and contain lots of harsh ingredients that can actually damage your hair.
Our Stylists Want The Full Hair History.
When we ask clients about their hair history, we don't want just the last colour that was done. We want the full history—as in the last few years. Typically, it is perceived that when a colour is no longer visible it's gone from the hair. We cannot stress enough how this is not true! Especially, if a product was used that contains a metallic salt.
Metallic salts are used in nearly all standard store-bought hair dyes. The colours that appear from dyes with metallic salts are apparent because of a chemical reaction between the salts and the sulphur in your hair protein. With this in mind, if you choose to get highlights done, for instance, things can go seriously wrong. The lightener used to achieve this look will reveal everything that was done and can react with the molecules left in the hair. Thus, leaving you with hair you won't be satisfied with.
By giving us a full hair history, we are better able to provide you with a great cut and colour! Failing to let us know the details can hinder our full potential to get you your dream look.
West Kelowna Hair Salon Advises About Heat Tool Temperatures.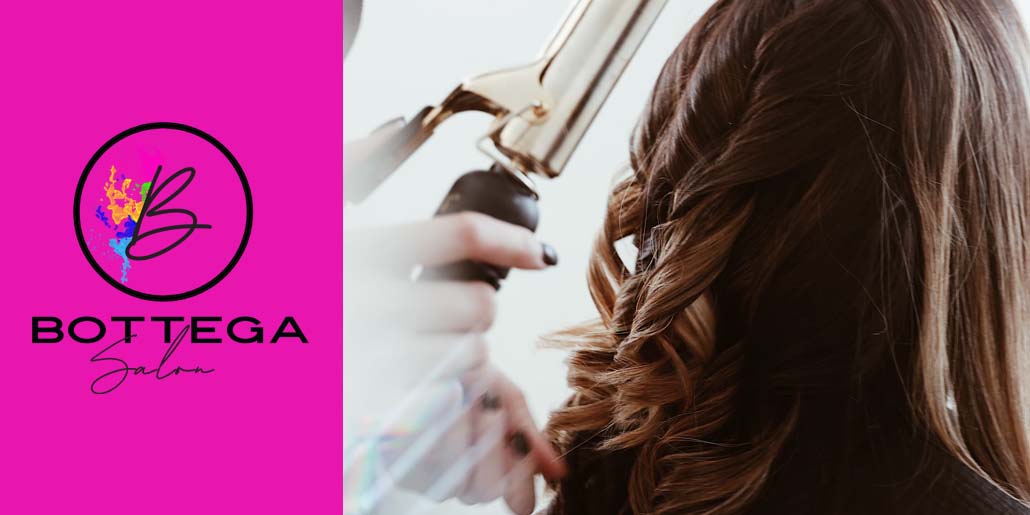 Dear Lord, this is by far the most asked question of our clients. Temperatures of heat tools are an important issue that needs to be addressed. Using heat tools at an excessively high heat causes severe damage to your hair. Hair is composed of various different bonds. The most important being keratin proteins. Using heat tools over 300℉ can cause the keratin to change. ⍺-keratin converts to β-keratin, in turn making your once luscious locks weak and void of any elasticity. Heat ruins hair through loss of moisture, the stripping of natural oils, and/or damaged cuticles. 
To help our clients better understand, we use these analogies:
The speedometer of a car usually goes up to 200Km/h but we don't drive this fast, because it is dangerous. Same with our ovens—they will go up to about 550℉, but if you aren't careful you will burn your food. Heat protectants for your hair are a must if you use a hot tool. And for heavens sakes, turn the temps down! We recommend blow drying on medium heat and finishing with cool air. Flat iron's and curling irons should not be at their highest. Take your hair in smaller sections and don't hold it in one place.
For more information on all things hair, contact us today! We'd be happy to clear up any misconceptions or answer any questions that you may have.
Be sure to check out our social media for hair and salon-related information/updates. We look forward to seeing you at our West Kelowna hair Salon soon!
https://hairsalonwestkelowna.ca/wp-content/uploads/2022/01/west-kelowna-hair-salon-trim.jpg
515
1030
admin
https://hairsalonwestkelowna.ca/wp-content/uploads/2021/06/website-logo-horizontal-header-bottega-salon-300x138.png
admin
2022-01-20 21:43:21
2022-01-20 21:43:32
West Kelowna Hair Salon FAQ!