Are you in need of a beauty treatment other than a haricut? If yes, BOTTEGA Salon has you covered. Our Beauty Room offers some of the best brow, lash, and waxing services in all of West Kelowna. From brow waxing services to laminations, we've got it all at our beauty bar in West Kelowna!
Learn more about these services, by continuing to read the article below.
Brow Services at Our Beauty Bar in West Kelowna.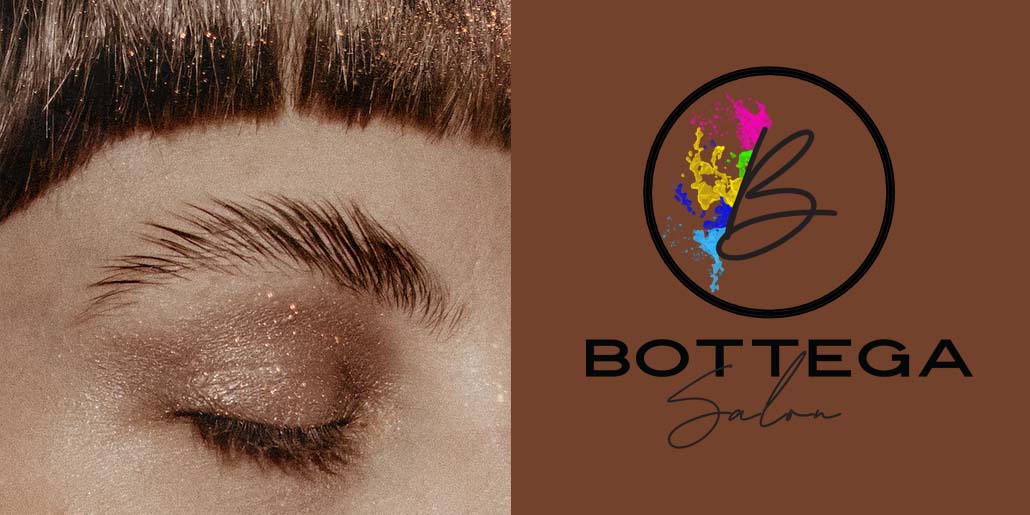 At BOTTEGA, we offer a range of brow services to keep those beauties' looking clean and full. A brow wax will help those who want to tame unruly eyebrow hair. Waxing encourages thinner, softer hair regrowth. Moreover, it prevents unwanted, thick, brow hairs from growing back so viciously. Generally, most clients can go 4-6 before their next appointment. For the best results, avoid wearing makeup on your brows for 24 hours after having your brows waxed. This is because it will prevent irritation and yield better results. Book your brow wax for $18 with BOTTEGA now!
If you're looking to enhance the colour of your brows or fill in a thin area, brow tinting could be the right solution for you! Brow tints are a great alternative to makeup. Especially, if you love to swim or play sports. This procedure is non-invasive and defines your eyebrows by using a semi-permanent dye to enhance your brow hairs and the skin beneath. For those with fine, light eyebrows this treatment is a game-changer. Brow tinting usually lasts 4-6 weeks before needing another appointment. Book a brow tint today for $18 at our Beauty Bar in West Kelowna!
Have you thought about getting your brows microbladed, but aren't sure about the cost or pain? Well, at BOTTEGA, we offer a great alternative to microblading—brow lamination! This semi-permanent treatment gives your brows a tamed and full look without the commitment. In essence, brow lamination is a perm for your brows. The procedure involves using a setting lotion to ensure that brows stay lifted and in place. Overall, brow lamination will last about 6 weeks and your next treatment shouldn't be done any sooner. Otherwise, you run the risk of ruining your natural brows. Book a brow lamination with us for $95 today!
Lash Services at BOTTEGA.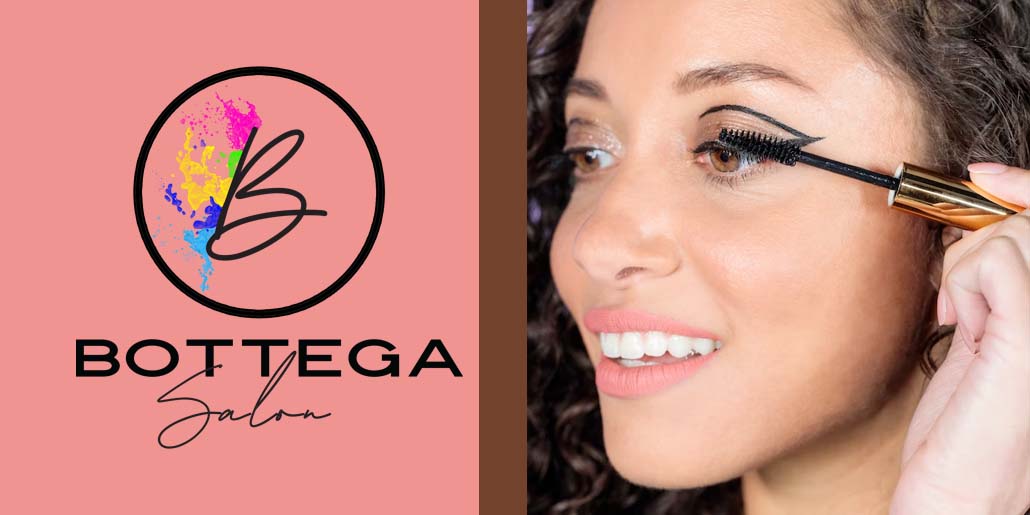 Eyelash tints are a great way to add colour to your lashes without wearing mascara or getting a full set of lashes done. An eyelash tint is great for athletes or those who want a naturally darker and fuller look for their lashes. This procedure helps define your eyes and darken the hairs of your lashes using a specially formulated dye that's safe to use near your eyes. People who have blonde hair or lightly coloured eyelashes will notice the biggest difference after having a lash tint done. On the other hand, people with dark hair or lashes may not see a very noticeable change in their appearance.
It is important that if you are planning on getting your lashes tinted that you do not have the procedure done too often. This can cause your lashes to become very dry and brittle. Instead, wait as many weeks as you can before going and booking a new appointment. Typically, lash tint will last about a month. However, it can last longer depending on a variety of personal factors. In addition, for anyone wondering, it is perfectly safe to use makeup on your lashes after having a tint done. If you are interested in having a lash tint done be sure to book an appointment with us now. Or contact us with your questions! We offer lash tinting services for $18 at BOTTEGA!
Contact Us About Our Beauty Bar in West Kelowna!
Our Beauty Bar in West Kelowna is a great stop for all of your brow, lash, and waxing needs. Our services are designed to enhance the natural beauty of your facial features. Try out one of our brow or lash services and ditch your makeup for the summer! Contact your local hairdresser in West Kelowna today for more information on our beauty bar services. Feel free to reach out with any questions you may have about hair or our beauty salon! Be sure to check out our social media for the latest updates and events! We look forward to seeing you at our West Kelowna salon soon!
https://hairsalonwestkelowna.ca/wp-content/uploads/2022/09/beauty-bar-west-kelowna.jpg
515
1030
admin
https://hairsalonwestkelowna.ca/wp-content/uploads/2021/06/website-logo-horizontal-header-bottega-salon-300x138.png
admin
2022-09-27 18:20:35
2022-09-27 18:20:44
BOTTEGA Salon Offers a Beauty Bar in West Kelowna!