For many people, curling their hair can be a challenge—one that is only made more difficult by the texture and length of our locks. If you're a short-haired human who's looking for some tips on curling your short hair, we've got you covered! It can be hard to curl shorter hair, but with the right tips and tricks, it can be easy. Rocking curls of your own can give the illusion of thicker, fuller hair! In this article, one of our hair stylists in West Kelowna will take you step-by-step through the process of curling short hair. Follow along below to learn more!
Hair Stylist in West Kelowna Goes Over Curling Short Hair (Steps 1-4)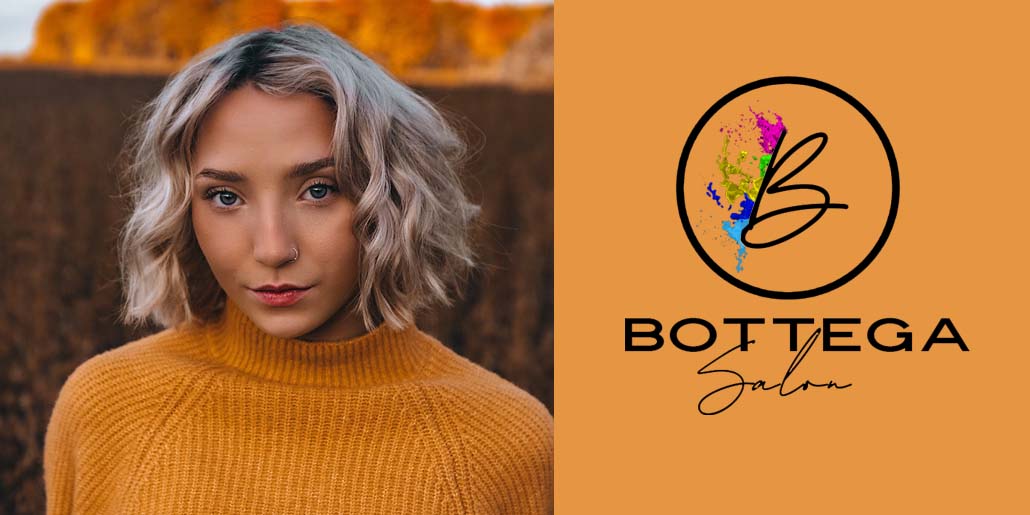 Start With Clean Hair
In order to get the best results, it's a good idea to start with freshly washed locks. Styling with dirty or unwashed hair can prevent the curls from looking their best. If your hair is oily, your curls will likely begin to unravel and won't hold their shape as well. Once you've washed your hair, be sure to let it dry before styling.
Use Your Favourite Heat Protectant
For heat-styled curls, you will need to use a heat protectant. We've said it once, and we will say it again, heat protectant is a step you cannot skip! Our stylists can recommend a number of different heat protectants if you're not sure what to use. By using heat protectant you will preserve the health and longevity of your hair.
Section Your Locks
Now that you have cleaned your hair and applied your favourite heat protectant, it's time to section off your hair. Sectioning your hair will help achieve better volume, evenness, and overall consistency. You can section off your hair by using hair clips, bobby pins, or elastic bands. The smaller the sections you create, the better. 
Choose Your Favourite Curling Tool
Next, you'll want to determine what kind of curl you are trying to achieve. Curling wands, curling irons, and flat irons are the most common choices for curling your hair. Curling wands and irons are flexible options for those with short hair. This is because they often come in a variety of barrel sizes. Thus, helping you achieve different looks. Bigger barrels are good for beachy waves, and smaller barrels are good for tight curls. Additionally, both tools are very easy to use. By comparison, a flat iron has a slight learning curve in order to achieve the same kind of style.
Curling Short Hair Continued (Steps 5-7)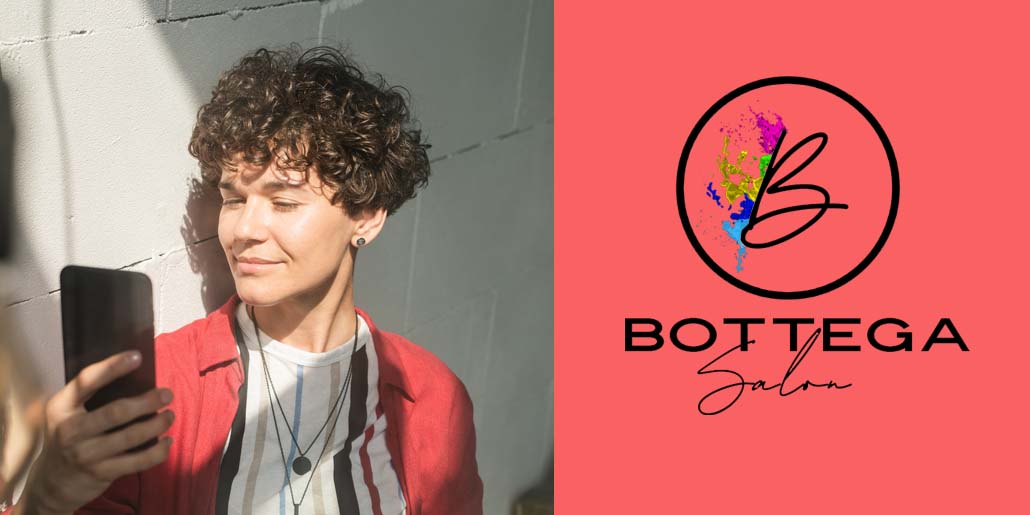 Methods for Curling
Before you start to curl, you need to know what temperature to set your heat tool. For those with finer, delicate hair, set your device to a maximum of 200 degrees Fahrenheit. For those with thicker, coarser hair, 200-300 degrees Fahrenheit should do the trick! Once you start curling your hair, try to keep the heat on for the least amount of time. When you're ready to release your hair from the curler, hold the curl against your head for a few seconds until the hair becomes cool. This will help the curl set. Once you're done, you can spray your hair with hairspray (for longer-lasting curls) and brush through the curls with a paddle brush or your fingers to give a more effortless look.
Heatless Methods
If you don't want to damage your hair with heat, we hear you! Heatless styling is a much healthier option anyway. The only downside is that heatless curls usually take several hours or overnight before they are ready. For most heatless styles, it is good to have damp hair. So, spray your hair with some water or let it partially air dry after your shower before beginning. Once you're ready, start sectioning off your locks. Then you can braid, twist, use rollers, or try sock curls for different results. After six to eight hours you should be ready to go! Heatless styles are great time savers for the morning. 
Styling and Finishing Touches
Once you've achieved the curls of your dreams, it's time to style. Using additional products like hairspray or salt spray can help them hold their shape all day long. Talk with your stylist about what kind of products you should put in your hair after curling!
Contact a Hair Stylist in West Kelowna!
Curling short hair can be tricky. Especially, if don't have a lot of practice. If you're looking to get your hair styled by a professional hair stylist in West Kelowna, contact us today to book your appointment! For more information about the types of services that we offer, visit our services page.
For the months to come, Bottega stylists will be answering your most pressing hair styling questions via a forum called "Ask a Stylist". If this sounds like something you'd be interested in being a part of, keep an eye out over the next couple of weeks. Our Ask-a-Stylist forum will allow all of our clients and readers to get the hair knowledge they're looking for from a reliable source! Simply submit a question to the forum and we will do our best to answer these questions on social media and in our blog! So, make sure you're keeping up with our socials. We look forward to answering your questions soon.
https://hairsalonwestkelowna.ca/wp-content/uploads/2023/08/curling-straight-hair-bottega-salon.jpg
515
1030
admin
https://hairsalonwestkelowna.ca/wp-content/uploads/2021/06/website-logo-horizontal-header-bottega-salon-300x138.png
admin
2023-09-19 19:16:07
2023-09-19 19:16:15
How to Curl Short Hair? Tips From a Hair Stylist in West Kelowna!