As some of you may know, Bottega has recently begun offering hair extension services! If you're thinking about getting West Kelowna hair extensions, there are a few things you should know before booking your appointment. Hair extensions can be costly, so it's important to carefully consider your decision. Furthermore, it is equally important that you pick the right type of extensions for your lifestyle. To help you out, we created a two-part series that provides you with information about the pros and cons of the different types of extensions that we offer. We wrote part one last month, and it covers all you need to know about tape-ins and keratin bonds. Keep on reading below to discover part two of our hair extension information series!
Pros and Cons of Sew-In West Kelowna Hair Extensions
Sew-in wefts require no heat, chemicals or adhesives to achieve the highest coverage! To install wefts, they are sewn onto a beaded foundation that is created with your natural hair. At Bottega, we offer two kinds of sew-in wefts: volume wefts and hand-tied wefts.
Pros:
Sew-in wefts are very gentle on your hair if done correctly. Compared to other hair extension methods, they don't need any heat, chemicals or adhesives to apply the extensions to your hair. This makes them a safe option for those who are worried about damaging their natural locks.
Another pro of sew-in wefts is that many clients find them very comfortable and versatile. Similar to keratin bond extensions, sew-ins allow you to style your extensions in a number of ways without worrying about having them show.
Additionally, sew-ins can be worn in the water which allows clients to continue to live their normal lifestyle without needing to avoid the things that they love most.
Finally, sew-ins allow clients to reuse the hair that they purchase for up to one year if properly taken care of. This is a big advantage compared to other extensions which require that you have new hair at each reapplication.
Cons:
While many people find that sew-ins are very comfortable, they can cause pain and headaches if they are sewn in too tightly. This can also weaken your roots and eventually can lead to hair loss.
Sew-ins are not ideal for those with thin or fine hair.
Hand-tied wefts can be more expensive than other extension methods available.
Like many other hair extension methods, sew-ins can be difficult to wash since your natural hair is in braids while the extensions are in.
Sew-in hair extensions can take a long time to install.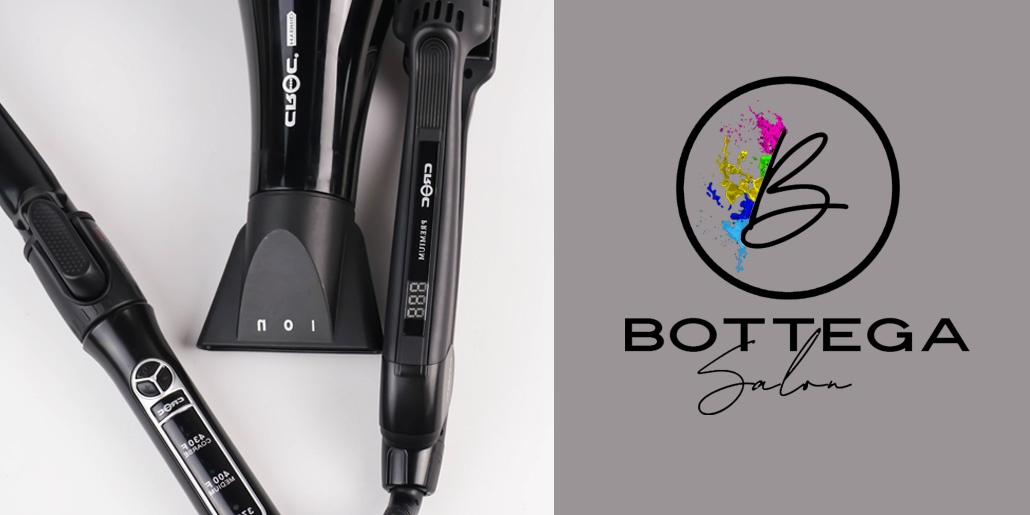 Pros and Cons of I-Tip Extensions
I-Tips which are also known as microbeads are an individual bond method. They are installed by clamping an extension strand (it's actually a small bundle, not one strand of hair) and a small section of your natural hair inside a silicone-lined or micro-lock bead. The extension is tipped with polyurethane, creating a cushion of protection for your natural hair inside the bead.
Pros:
I-Tip extensions are good for people with thin or fine hair since each I-Tip extension is rather lightweight. Additionally, it will be concealed well in any type of hair because of the small size of the tip.
Unlike other extensions, there is no heat or glue needed to install I-Tips. This means minimal damage to your natural hair.
I-Tips are great for those who like to wear their hair in up-dos.
These extensions are ideal for people who want to fill in thin areas of their hair or add volume.
I-Tips work well for people who are looking to get highlights or pops of colour in their hair without dying their natural locks.
Cons:
For the first little while, I-Tips can be very itchy and uncomfortable. This usually lasts for about 2 weeks after the initial installation.
You have to be extremely careful when washing and brushing your hair with I-Tips. It is important to avoid tugging or scratching at the bead. This can make hair maintenance very tedious.
You need to have I-Tips reinstalled on a regular basis otherwise the beads will begin to show.
Bottega Has A Special Announcement!
Hair extensions can be tricky to navigate. Especially, if you've never had them before. If you're looking to get West Kelowna hair extensions installed, contact us today to book your consultation appointment! For more information about the types of extensions that we offer, visit our extensions page!
For the months to come, Bottega stylists will be answering your most pressing hair styling questions via a forum called "Ask a Stylist". If this sounds like something you'd be interested in being a part of, keep an eye out over the next couple of weeks. Our Ask-a-Stylist forum will allow all of our clients and readers to get the hair knowledge they're looking for from a reliable source! Simply submit a question to the forum and we will do our best to answer these questions on social media and in our blog! So, make sure you're keeping up with our socials. We look forward to answering your questions soon. 
https://hairsalonwestkelowna.ca/wp-content/uploads/2023/07/West-Kelowna-Hair-Extensions.jpg
515
1030
admin
https://hairsalonwestkelowna.ca/wp-content/uploads/2021/06/website-logo-horizontal-header-bottega-salon-300x138.png
admin
2023-08-02 20:11:51
2023-08-02 20:11:57
Pros and Cons of West Kelowna Hair Extensions (Part 2)